Ultimate Black Diamond® Cheese Lobster Rolls
A mouth-watering lobster roll topped with cheese that will have your friends coming back for more.
Ingredients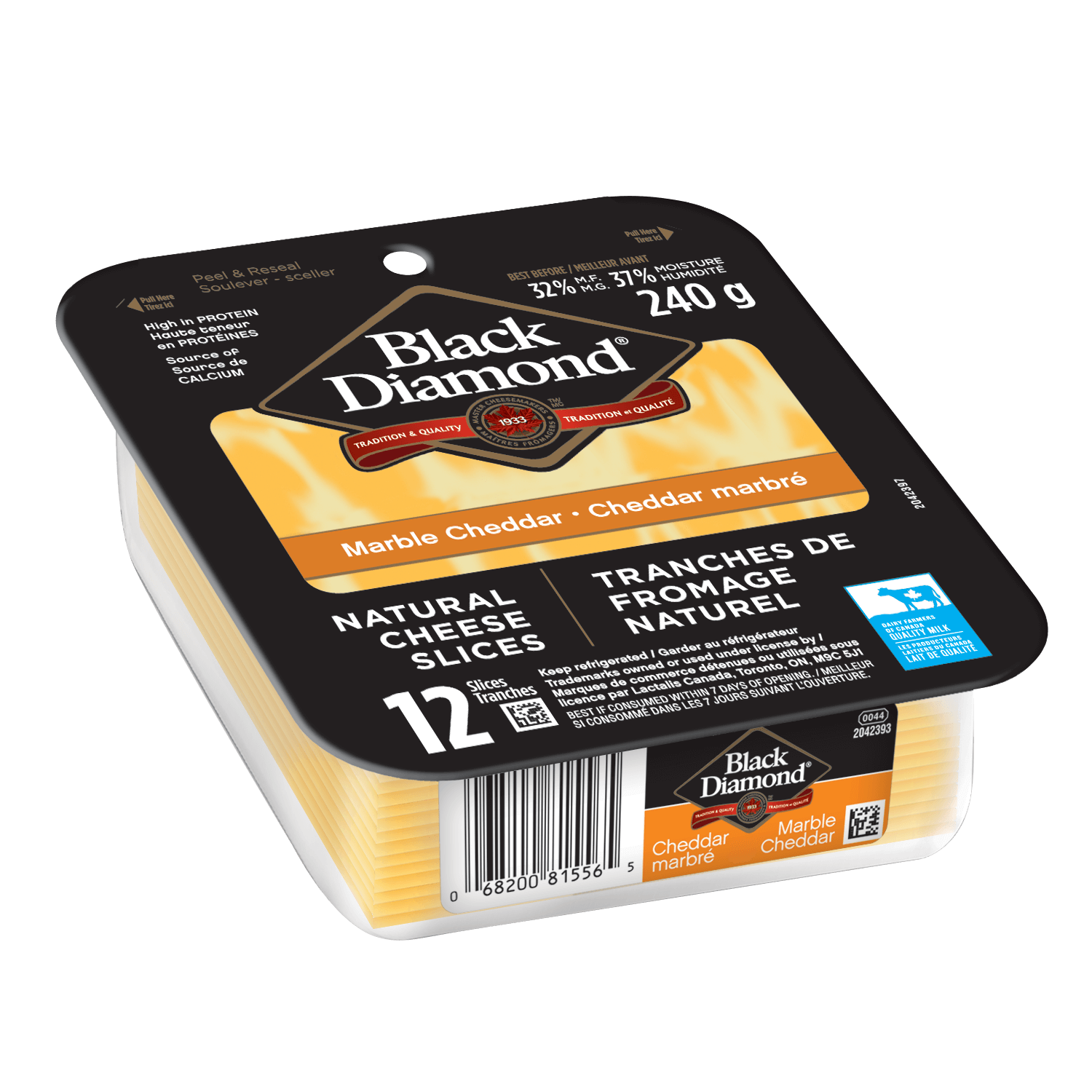 4 to 8
Black Diamond® Marble Cheddar Natural Slices
4
Lobster tails (approx. 1 lb of raw lobster meat)
¼ cup (60mL)
Lactantia® Garlic Butter
2 tbsp. (30mL)
Chopped chives
1 tbsp. (15mL)
Chopped dill
Preparation
Remove raw lobster meat from shells and cut into bite size chunks.
In a large pan, melt butter and sauté lobster until it is cooked, approx. 8 minutes.
Remove from heat and add chives and dill. Stir to combine.
Place buns on a baking pan and fill evenly with lobster mixture.
Top each bun with one or two slices of cheese and place under broiler set on high until cheese is melted. Serve and enjoy!