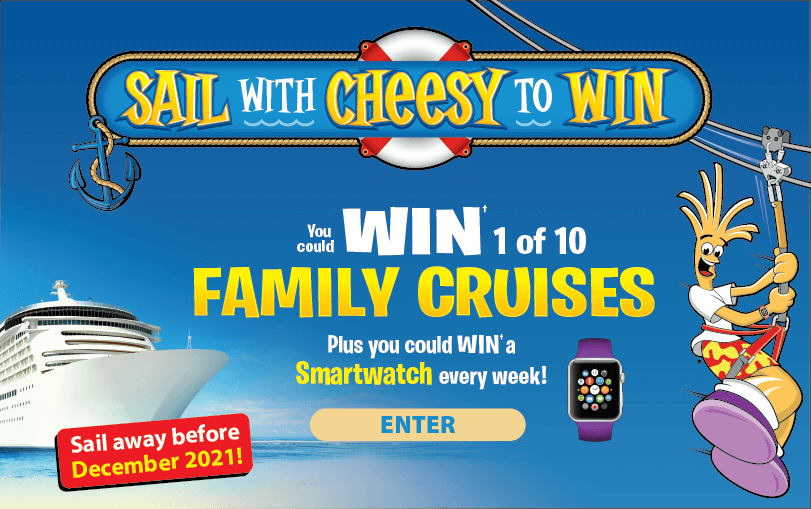 Come Sail with Cheesy to WIN†!
---
Cheesy is on another adventure! Look inside specially marked packages of Black Diamond Cheestrings for your chance to WIN† 1 of 10 Family Cruises to the Caribbean! Plus, look out for "Cruise Words" for a chance to WIN† a Smartwatch every week!
Learn More!
Stay in touch with Black Diamond®
Be the first to know about product news, promotions and special offers!