Pepperoni and Mozzarella Pizza Bagel
An italian twist on the classic bagel
Ingredients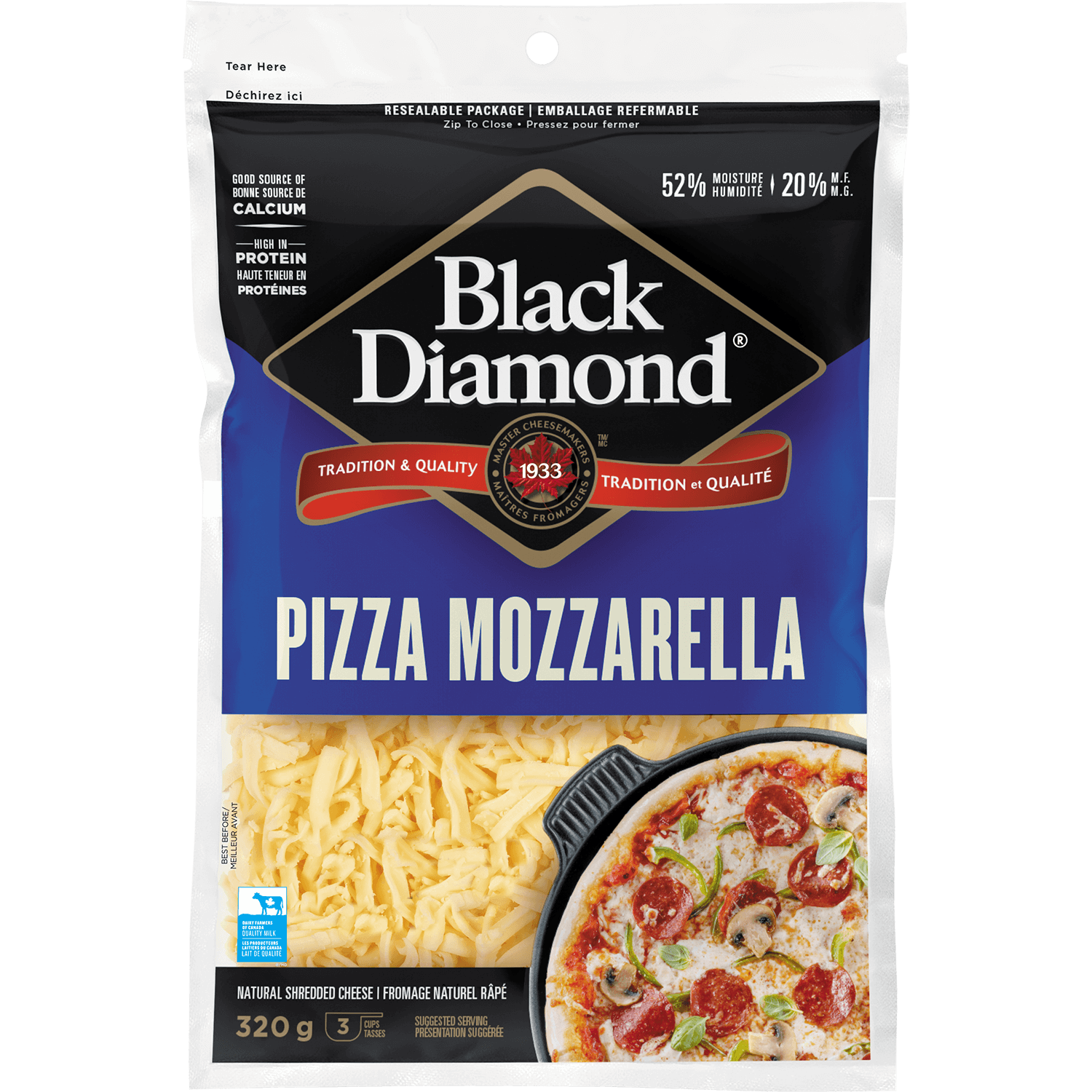 2 cups
Black Diamond® Pizza Mozzarella Shredded Cheese
1 x 796ml
Canned Diced Tomatoes
32 slices, cut in half
Pepperoni
1 cup in a squeeze bottle
Pesto
Preparation
Preheat the oven to 375F
Divide the canned tomatoes in two and puree half of the can in a blender. Once smooth, mix in the remaining tomatoes, the oregano, and the salt.
Slice all the bagels in half and place them on a parchment lined baking sheet cut side up.
Divide the tomato sauce over each half of the bagels.
Top each bagel half with 1/8 cup of the Black Diamond® Pizza Mozzarella shredded cheese.
Divide the pepperoni over each bagel half and then top with another 1/8 cup of the cheese.
Bake in the oven for 15-20 minutes and the cheese is nicely browned.
Once out of the oven, drizzle some pesto over top, sprinkle with green onions and serve two halves per person.