Homemade Queso with Tortilla Chips
The ultimate chip dip with a kick of Jalapeño
Ingredients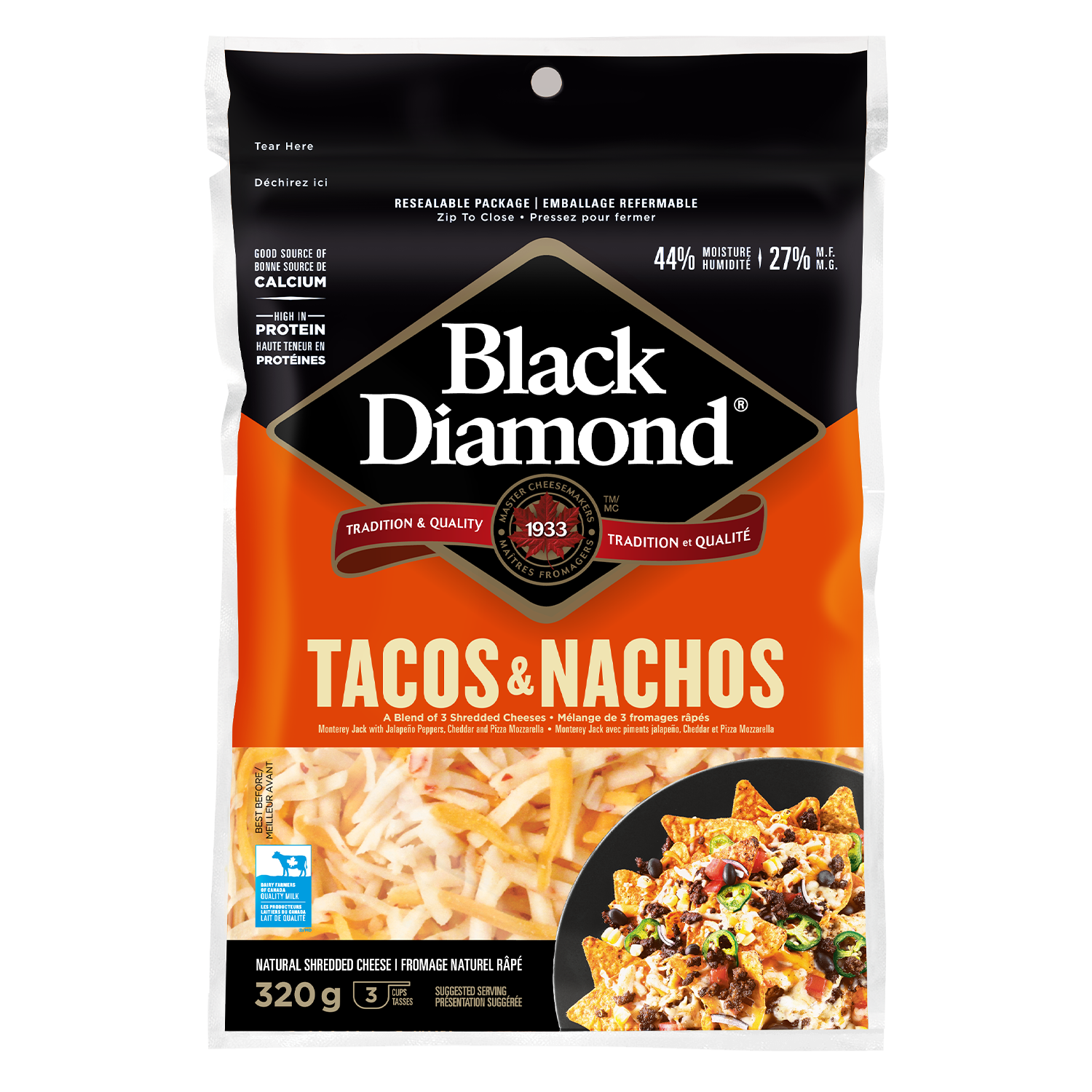 2 cups
Black Diamond® Tacos and Nachos Shredded Cheese
1/4 cup
Lactantia® Unsalted Butter
2 cups
Lactantia® 2% Milk
2 Tbsp
Chopped Pickled jalapeno
1 Tbsp, cut on a bias
Green onion
Preparation
In a heavy bottom pot on medium heat, melt the Lactantia® Unsalted Butter.
Once the butter is melted, add in the flour, and whisk until it is all incorporated and begins to release a nutty smell.
Add in the milk slowly, while whisking continuously to remove lumps.
Season with salt and chili powder.
Stir in the Black Diamond® Tacos and Nachos Shredded Cheese until fully melted.
Add in the jalapeños and the lime juice.
Serve warm with your favourite chips.