"Bren-chillada" Bites
Topped with Black Diamond® Pizza & Pasta Shredded Cheese, this recipe is a great stay-in treat or an entertaining snack.
Ingredients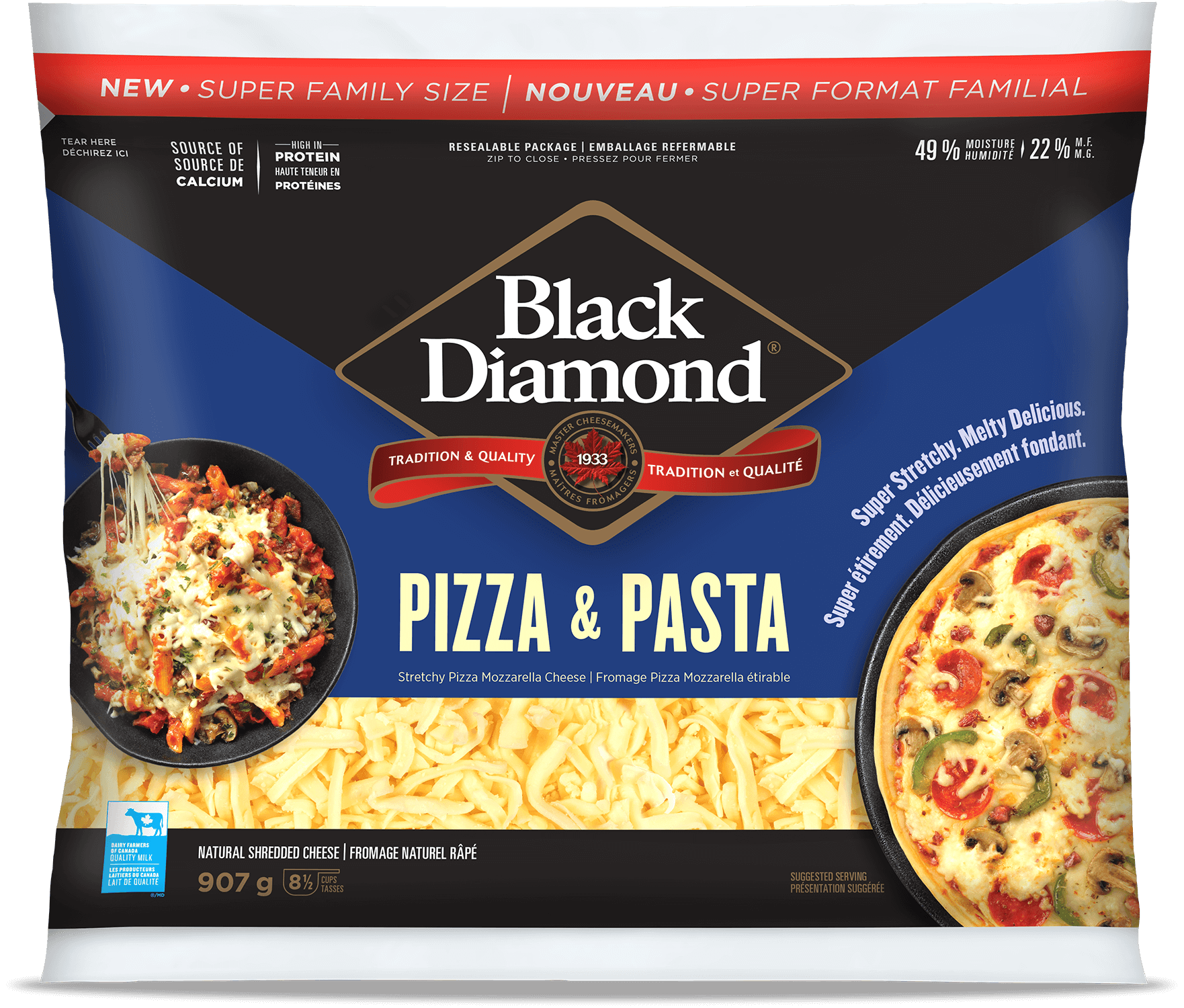 60g (1/4 cup)
Black Diamond® Pizza & Pasta Mozzarella Cheese
28-32 ea
Breton Original Crackers
16-20oz (2 whole)
Skinless chicken breast, sliced thin
15g (1 Tbsp)
Tomato Paste
85g (1/2 ea.)
Red & Green Peppers, diced fine
(Optionals) Green Onion (1-2 stalks),
Chipotle in Adobo (1/4 - 1 only)
Preparation
Coat your chicken breast in chili powder and sear on low- medium heat in butter or vegetable oil until fully cooked. Shred the seared chicken with forks in a bowl while hot, and stir in Black Diamond® Mozzarella to slightly melt it.
LIGHTLY coat the mix with a very small glaze of tomato paste. Just enough to "dye it red", and give it a hint of tomato flavour.
Put a Tbsp of the mixture on the Breton Cracker, top with finely diced red and green peppers and a small dot of sour cream.