Grilled Cheese, Bacon, and Tomato Sandwich
An unbeatable sandwich that fits into any meal of the day
Ingredients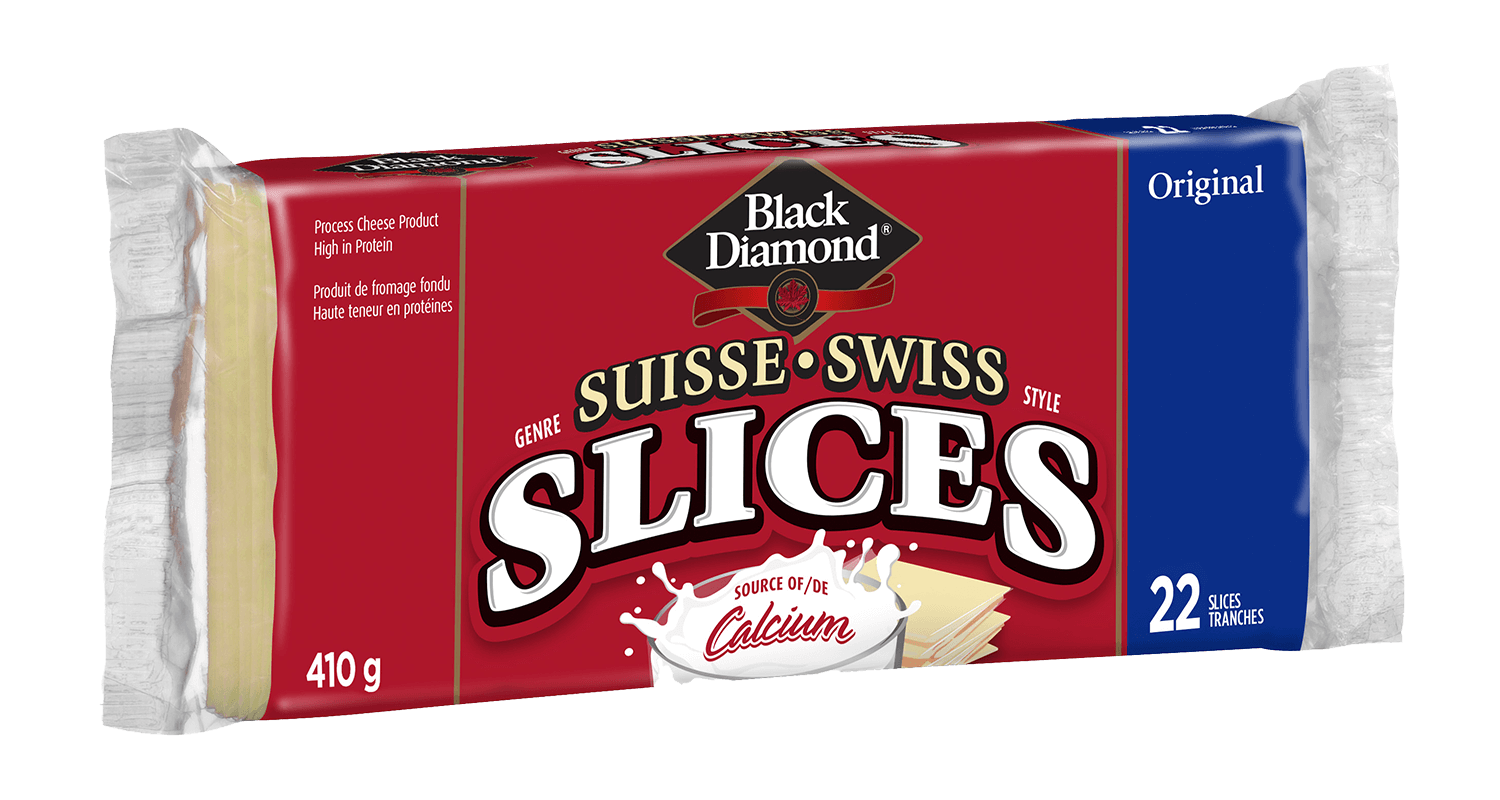 8 slices
Black Diamond® Swiss Slices
1/4 cup
Lactantia® unsalted butter, softened
Preparation
Butter one side of each slice of bread. Turn over 4 slices and spread mayonnaise on them.
Place 3 slices of bacon, 2 slices of tomato, and 2 Black Diamond® Swiss Slices on each of those 4 slices of bread. Add salt and pepper and cover with the remaining bread, buttered side facing up.
Heat each sandwich in a nonstick frying pan over medium heat or on an electric griddle. Turn once and ensure both sides are toasted and the cheese has melted.