Black Diamond® Walnut Cheddar Biscotti Pinwheels
A blend of basil, walnuts and cheddar cheese for a unique and savoury tasting biscotti.
Ingredients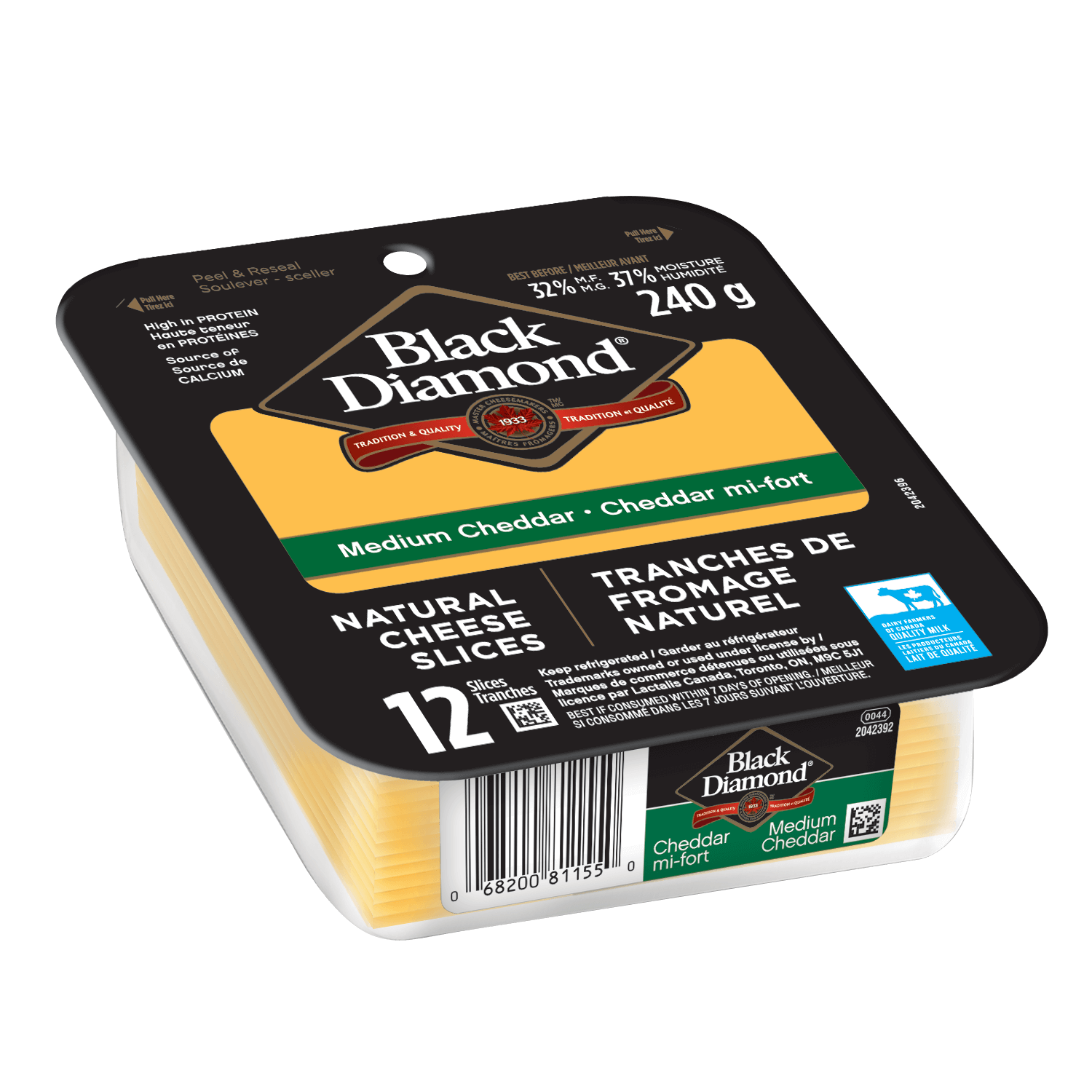 8
Black Diamond® Medium Cheddar Natural Slices
2.5 cups (625mL)
All-purpose flour
1 cup (250mL)
Chopped walnuts
2 tbsp. (30mL)
Dried basil
1 tsp (5mL)
Granulated sugar
1/2 cup (125mL)
Lactantia® Butter, softened
Preparation
Pre-heat oven to 350°F (180°c).
In a large bowl, whisk together, flour, walnuts and basil.
In another large bowl, cream sugar and butter together with a wooden spoon (or use a stand or hand mixer).
Add eggs one at a time stirring to incorporate fully.
Add flour mixture to butter mixture and stir until dough is formed.
On a floured surface, roll dough into a rectangle approx. 14" x 9".
Layer four slices of cheese along the 14" edge of the dough and roll, forming a pinwheel, into a log, finishing seam side down.
Place log on a parchment-lined baking pan.
Layer remaining four slices evenly on top of the log.
Bake for 35 to 40 minutes and allow to cool for 30 minutes.
Carefully slice log with a serrated knife crosswise in approx. ½" or less slices.
Place slices on baking sheet and bake for 10 minutes, flip slices and bake for an additional 10 minutes.