Black Diamond® Old Cheddar Apple Strudel
Apples topped with old cheddar cheese, oven baked to a delicious golden crisp.
Ingredients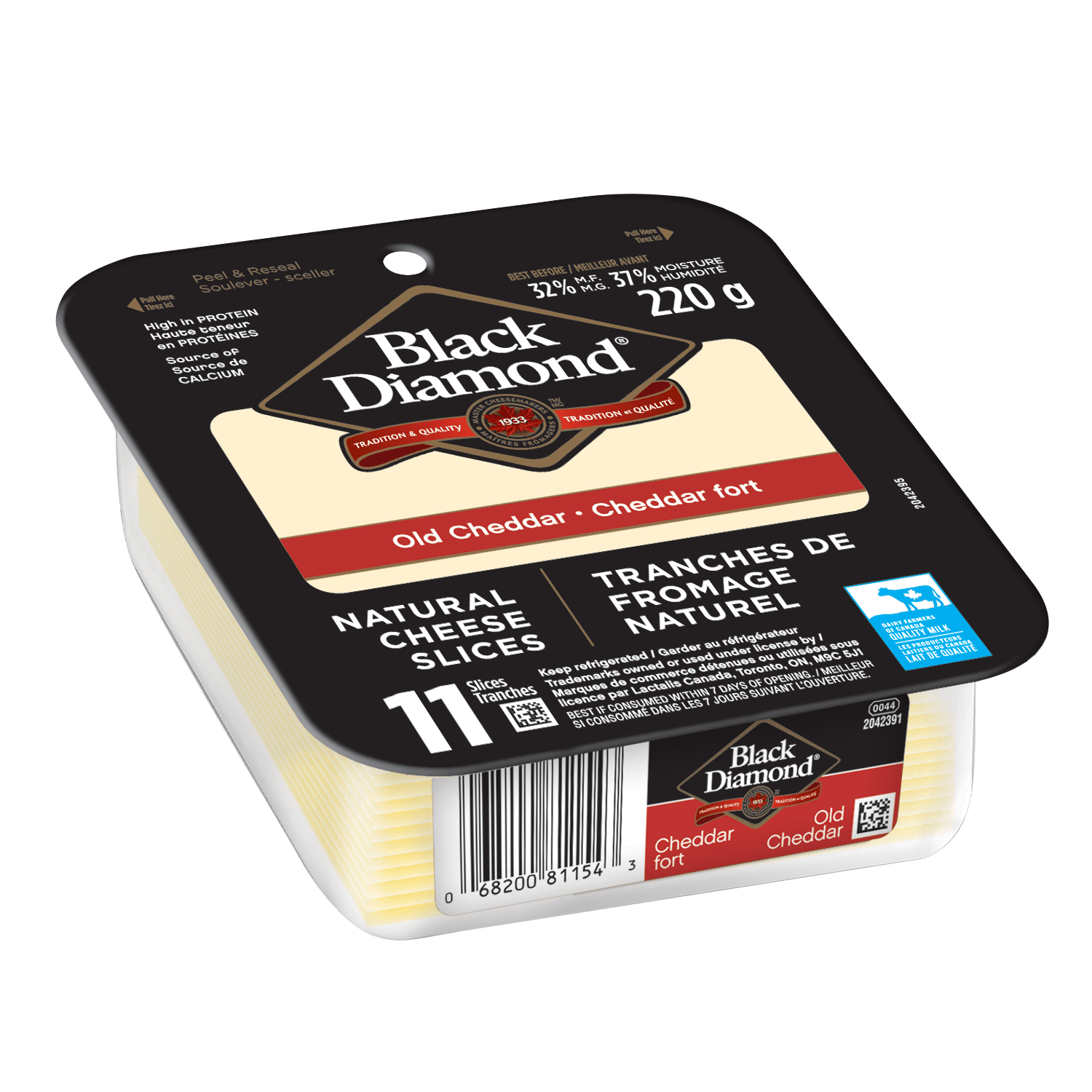 8
Black Diamond® Old Cheddar Natural Slices
3
Granny smith apples, peeled, cored and thinly sliced
2 tbsp. (10mL)
Corn starch
¼ cup (60mL)
Brown sugar, lightly packed
1/3 cup (80mL)
Lactantia® Unsalted Butter, melted
¼ cup (60mL)
Almond meal (ground almonds)
Preparation
Pre-heat oven to 350°F (180°c).
In a large bowl, gently toss apples with corn starch and brown sugar. Set aside.
On a large piece of parchment paper, lay down one sheet of filo and brush completely with butter.
Sprinkle sheet with one tbsp. of almond meal.
Lay another sheet of pastry on top and brush with butter.
Follow step 5 until all sheets of pastry have been used.
Arrange apples in a narrow pile on pastry, 2" from the front edge and 1.5" in from each end.
Top apples with 4 slices of cheese and gently roll pastry to enclose filling, using the parchment to lift the pastry. Finish with seam side down. Fold pastry ends in.
Carefully lift strudel with parchment onto a large baking sheet. Brush entire strudel with butter.
Layer 4 slices of cheese on top of strudel to cover, and bake for 55 to 60 minutes or until pastry is golden crisp. Allow to cool for 10 minutes then slice and serve!