Southwest Salad with Spiced Curds
Elevate your Tex-Mex salad with spiced cheese curds! This mixed greens salad is topped with black beans, corn, diced tomato, and Black Diamond® Cheese Curds, sprinkled in Tex-Mex spices and herbs. Yummy!
Ingredients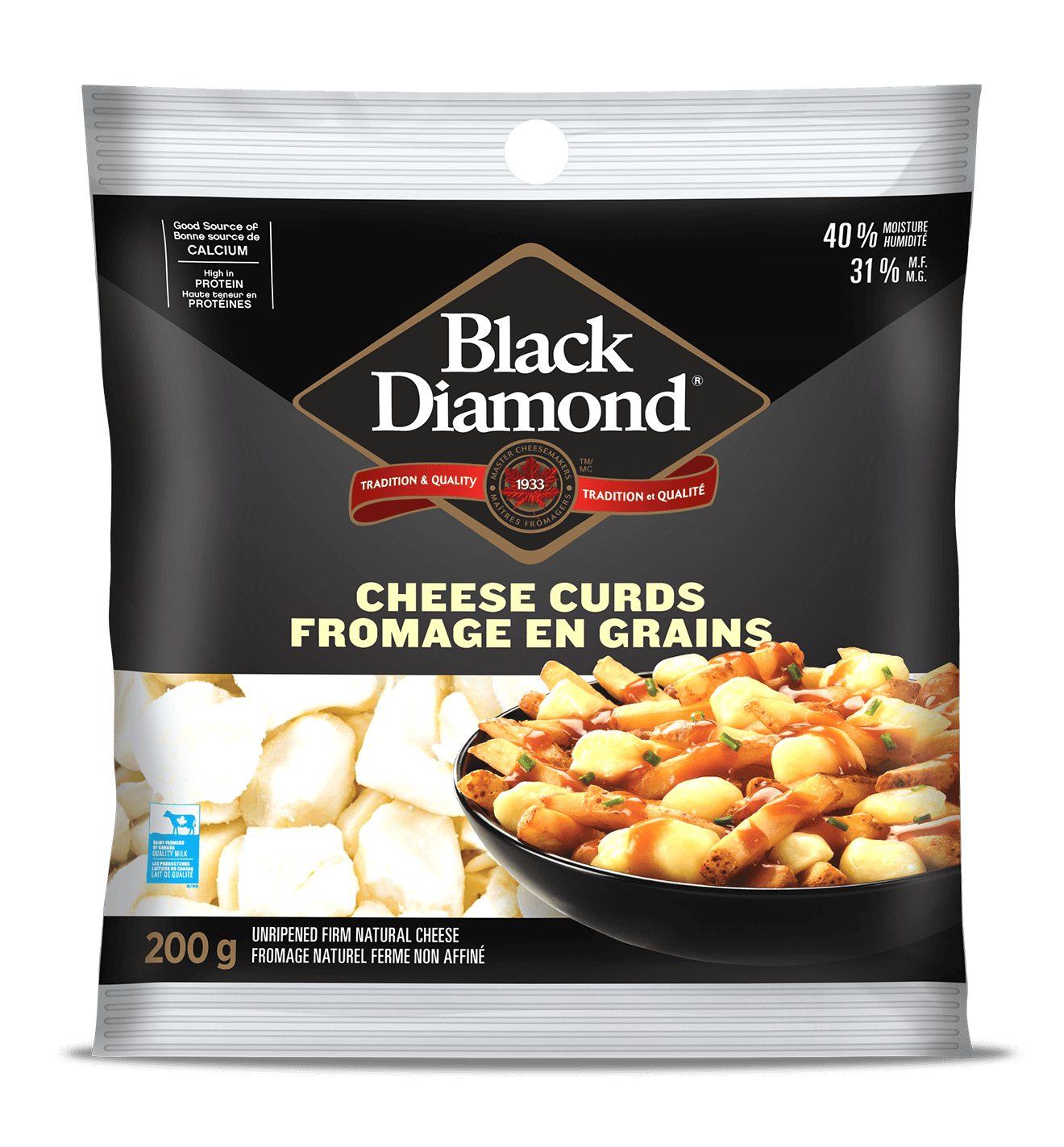 12 oz (300 g)
Black Diamond® Cheese Curds
2 tsp (10 mL)
Tex-Mex seasoning

(or to make your own: 1 tsp each of chili powder, ground cumin, ground coriander, and paprika mixed well with ½ tsp each of garlic powder, oregano and salt)
8 cups/8oz (224 g)
mixed salad greens
1 cup (250 mL)
black beans, canned, rinsed and drained
1 cup (250 mL)
corn, canned, rinsed and drained
¼ cup (60 mL)
cilantro, roughly chopped
1
lime, cut into 4 wedges
tortilla chips (as desired)
Creamy Southwest dressing:
½ cup (125 mL)
Beatrice® Sour Cream
4 tbsp (60 mL)
mayonnaise
2 tsp (125 mL)
lime juice
¼ cup (60 mL)
cilantro, chopped
Preparation
Thoroughly wash and dry mixed greens. Set aside.
Open beans and corn. Drain, rinse and drain again thoroughly. Set aside.
Dice tomato and chop cilantro and green onions. Set aside.
Sprinkle desired amount of Tex-Mex spices on curds and set aside.
To prepare dressing: add all dressing ingredients into a bowl and stir together well.
Final assembly: divide mixed greens onto 4 plates. Arrange ¼ of the beans, corn, and tomato on top of the greens. Place ¼ of the spiced curds on top of each salad. Sprinkle green onion and cilantro on each salad. Place 4-6 tortilla chips along back of salad. Drizzle salad with Creamy Southwest Dressing, and serve with a wedge of lime and a side of guacamole.