Cheddar and Asparagus Chicken
Topped with Black Diamond® Medium Cheddar Natural Cheese Slices, this chicken is so tasty; you'll be grilling all summer long!
Ingredients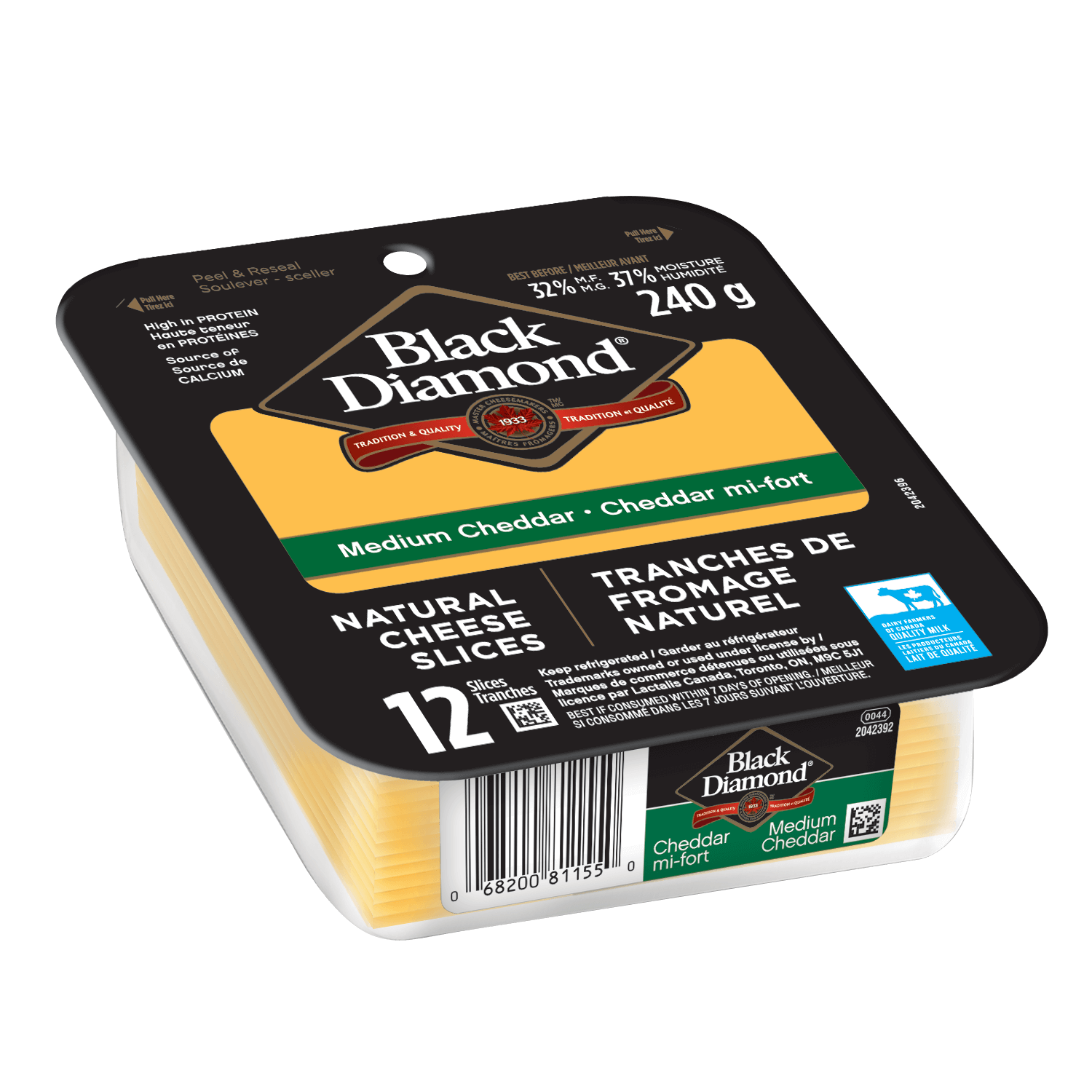 8
Black Diamond® Medium Cheddar Natural Cheese Slices
1/2 tsp (2 mL)
each salt and pepper
1/2 tsp (2 mL)
each garlic powder, dried oregano and paprika
4
boneless skinless chicken breasts
4 tsp (20 mL)
grainy mustard
12
asparagus spears, trimmed and cooked
4
thinly sliced red onion rounds
Preparation
Preheat grill to medium heat; grease grate well.
Stir together salt, pepper, garlic powder, oregano and paprika.
Put chicken breast on a chopping board and, with your hand at on top of it, use a sharp knife to slice into one side of the breast, starting at the thicker end and ending at the thin point. Open out the breast so that it resembles a butterfly.
Brush oil over outside of chicken and season with spice mix.
Grill chicken for 6 to 8 minutes on one side or until chicken is grill-marked. Turn chicken breast over and spread with mustard. Arrange asparagus and red onion on top. Grill chicken for another 6 to 8 minutes. Top with cheese slices for the final 2 minutes.
Tips:
Use thin to medium spears of asparagus.
Brush chicken with barbecue sauce during the last few minutes of grilling if desired, before topping with cheese.