Cheesy Waffle Avocado Toast
With All-Day Breakfast Hash Brown Waffles as the base, this loaded avocado toast is a tasty any-time-of-day breakfast.
Ingredients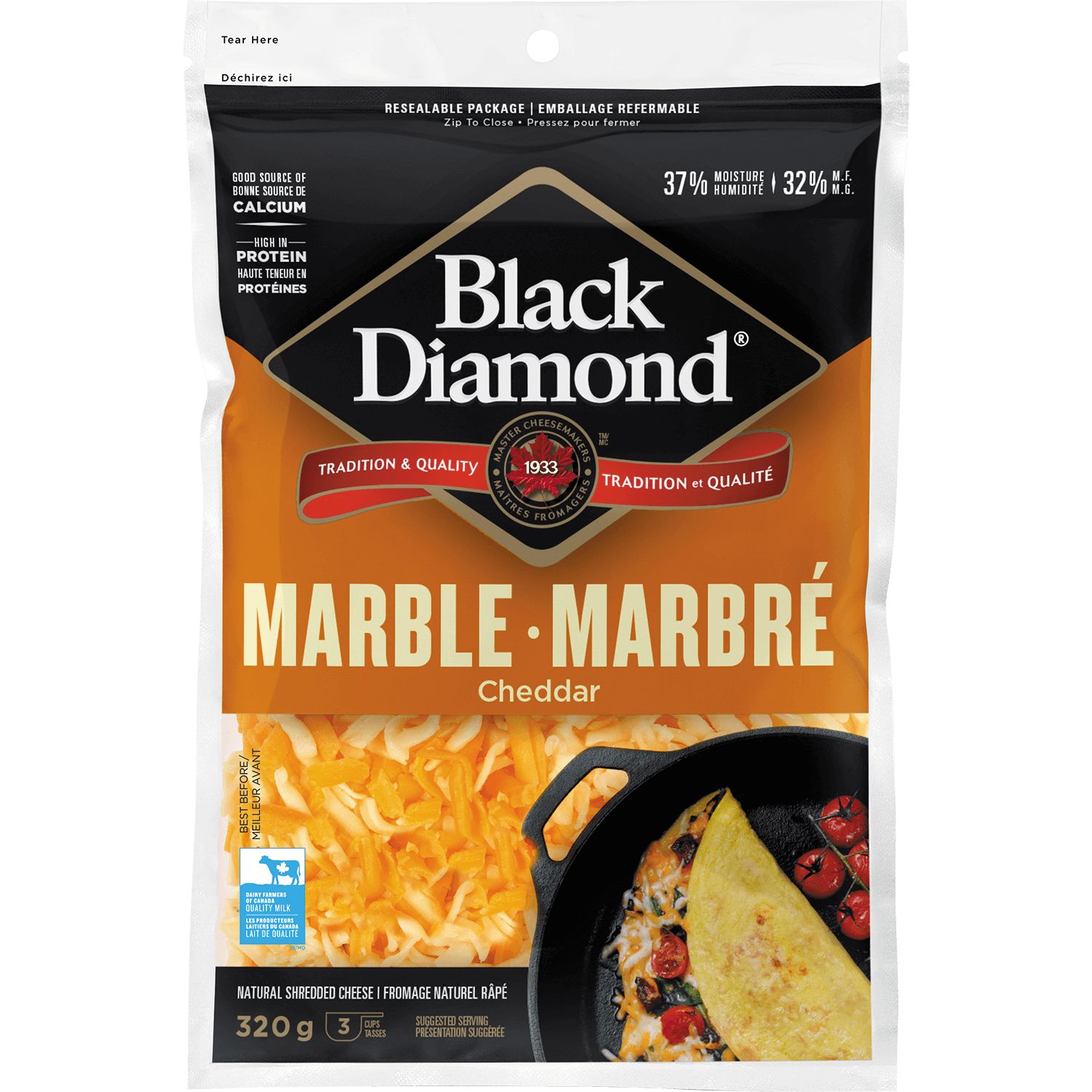 1 cup (250 mL)
Black Diamond® Marble Shredded Cheese
8
Cavendish Farms® All Day BreakfastTM/MC Hash Brown Waffles
1/4 tsp (1 mL)
each salt and pepper
1/4 tsp (1 mL)
chili flakes
Preparation
Preheat oven to 450ºF (230ºC). Cook Hash Brown Waffles according to package directions.
Top each hash brown with avocado slices. Sprinkle with cheese and top with poached egg. Bake on parchment paper–lined baking sheet for 3 to 5 minutes or until cheese is melted.
Season with salt, pepper and chili flakes
Tips
Substitute fried eggs for poached eggs if preferred.
To poach eggs, fill a saucepan with enough water to come 3 inches (8 cm) up the side of pan; stir in 2 tbsp (30 mL) white vinegar. Bring to a simmer set over medium heat. Vigorously stir water to create a vortex. Break each cold egg into small dish or saucer. Holding dish just above simmering water, slip each egg into water. Reduce heat to medium-low. Cook eggs, in barely simmering water, for 3 to 4 minutes or until whites are set and yolks are cooked as desired. Remove eggs with slotted spoon; place on paper towel–lined plate to drain.