Old Cheddar
Black Diamond® Old Cheddar is a more mature cheese that has been naturally aged and packs a stronger, sharper, cheddar taste. Try this Old Cheddar Cheese Shred for a rich, creamy and irresistible homemade macaroni and cheese, or any dish that requires that extra cheddar bite!
Nutrition Facts
per approx. 1/3 cup (30 g)
---
14%

9%

1%

10%

0%

20%

2%

* DV = Daily Value
---
Ingredients
Made from milk, modified milk ingredients, cream, salt, bacterial culture, calcium chloride, colour, microbial enzyme, cellulose (to prevent caking), natamycin.
Contains: Milk
Prev product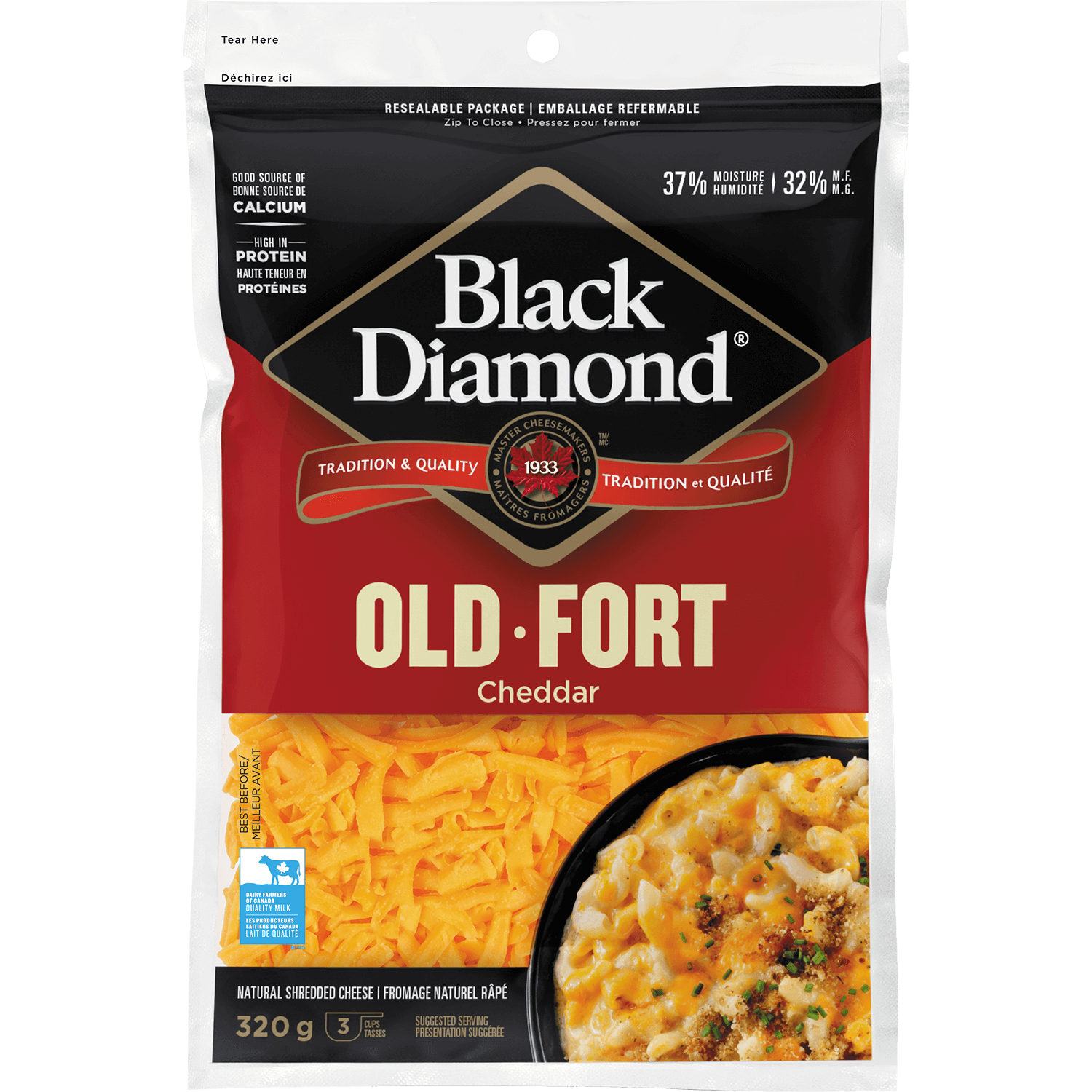 Old Cheddar
Available in : 320g
Next product