Old Cheddar
For a snack with bite, grab Black Diamond® Old Cheddar Cheese Sticks. Its sharp, nutty profile shines on its own and also balances well with other pairings.
Nutrition Facts
per one portion (21g)
---
11%

6%

1%

8%

0%

15%

0%

* DV = Daily Value
---
Ingredients
Milk, modified milk ingredients, cream, salt, bacterial culture, calcium chloride, microbial enzyme.
Contains: Milk
Prev product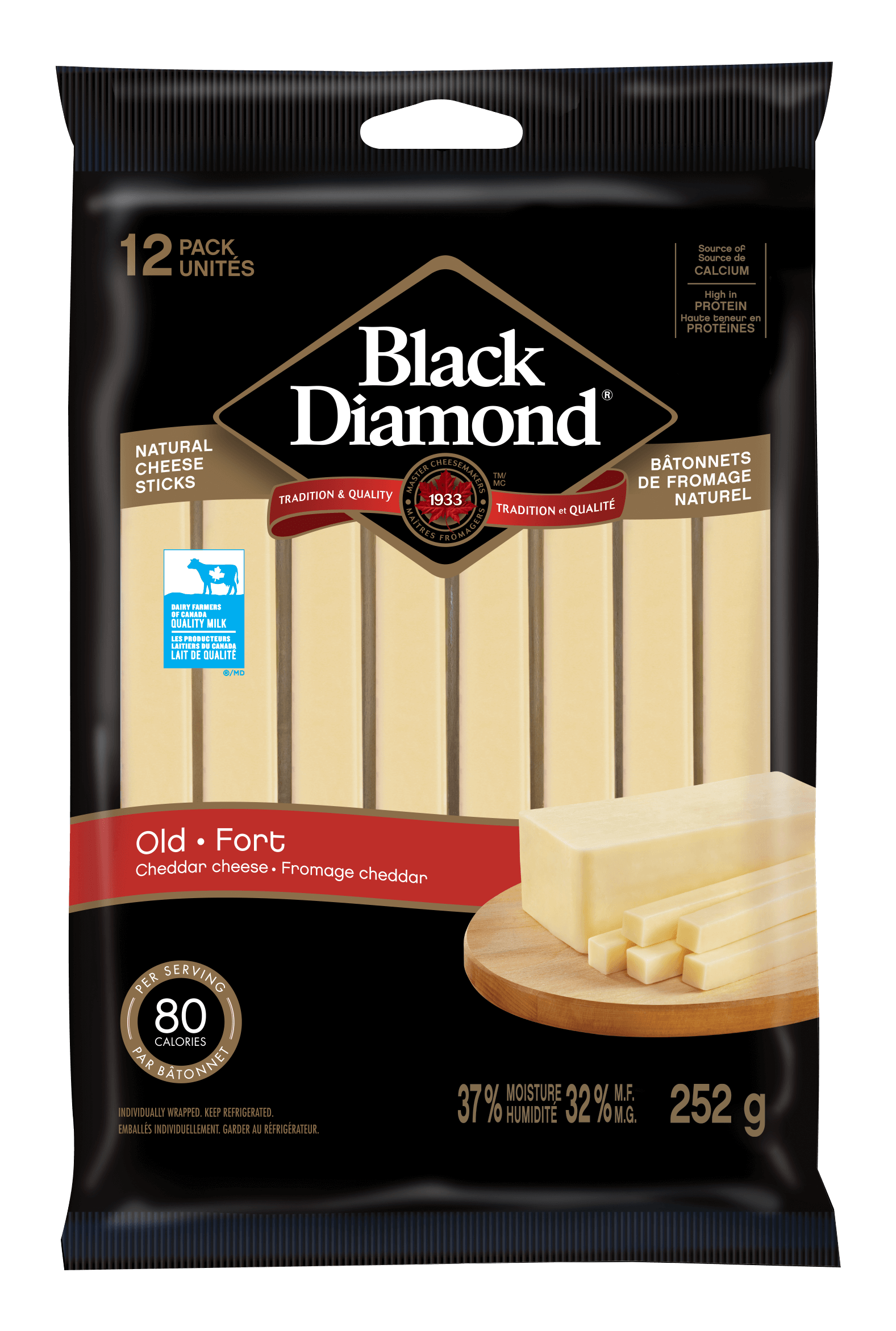 Old Cheddar
Available in: 252g
Next product