Old Cheddar + Sea-Salted Roasted Cashews & Cherry Infused Dried Cranberries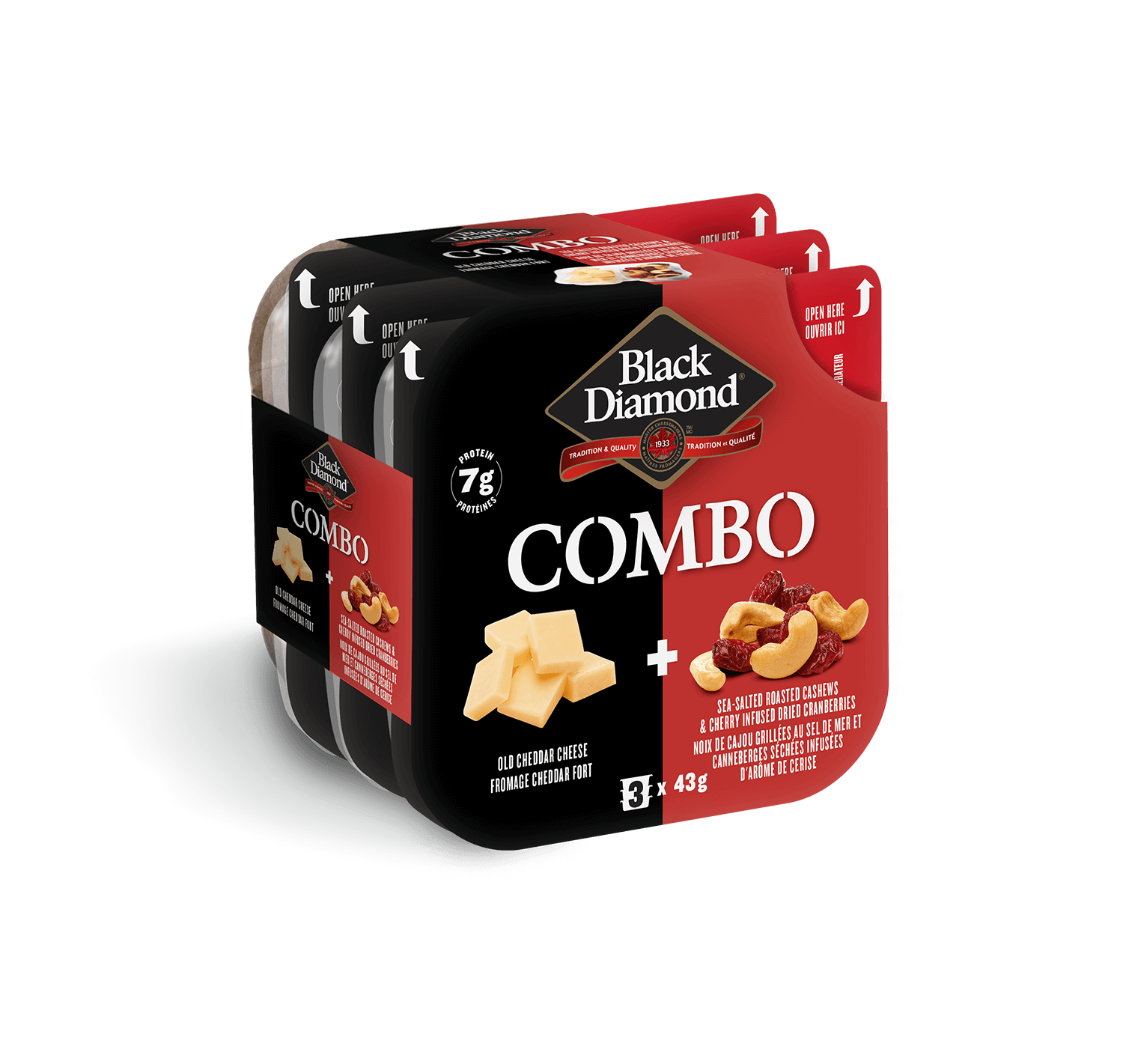 Old Cheddar + Sea-Salted Roasted Cashews & Cherry Infused Dried Cranberries
Available in: 3 Pack (3x43g)
Black Diamond® Old Cheddar's sharp taste is perfectly paired with sea-salted roasted cashews and cherry-infused dried cranberries.
Nutrition Facts
Per 1 tray (43g)
---
16%

8%

2%

15%

6%

* DV = Daily Value
---
Ingredients
Made from cheese [milk, bacterial culture, salt, calcium chloride, microbial enzyme, cellulose (anti-caking agent)], cranberries (cranberries, sugar, cherry juice concentrate, natural flavors, sunflower oil), sea-salted roasted cashews (cashews, peanut and/or cottonseed oil, sea salt).
Contains: Milk, tree nuts (cashews), peanut derivatives (peanut oil).
Prev product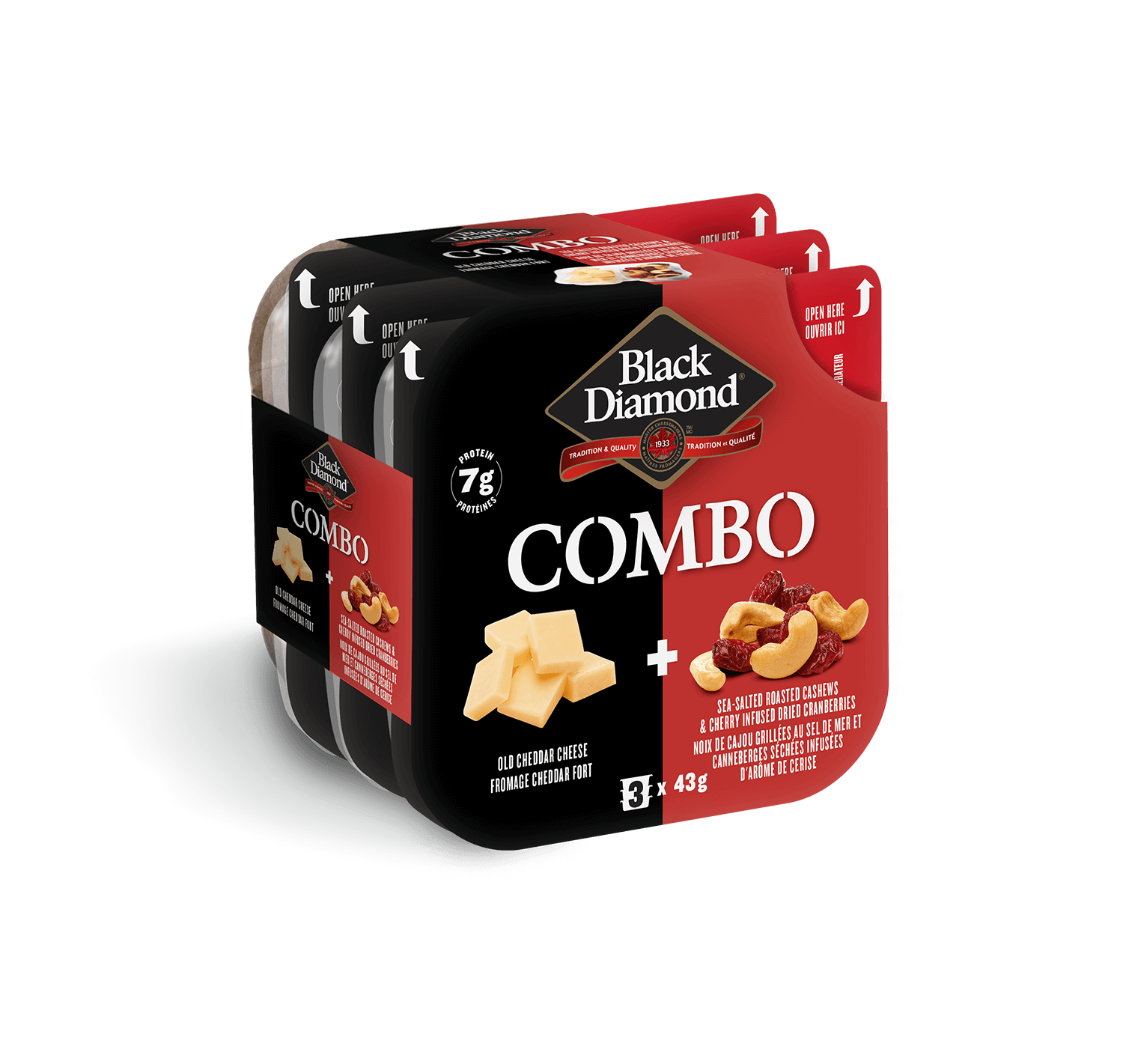 Old Cheddar + Sea-Salted Roasted Cashews & Cherry Infused Dried Cranberries
Available in: 3 Pack (3x43g)
Next product